Your Time and Talent can Make a Difference
Your Time and Talent can Make a Difference
Your Time and Talent can Make a Difference
"I came from poverty and know what it's like not to have things. When I had the opportunity to work with this organization, I realized I had a lot of power to make a lot of difference."
— Bernadette McDaniel, TOMVO Board of Directors
Every year, Things of My Very Own, Inc. serves more than 3,000 children in crisis. We provide children with clothing, bedding, hygiene products and more so they can remain with their non-abusive family members. Thanks to our amazing team of nearly 400 heroes (volunteers), we are able to change the trajectory of these children's futures forever.
Volunteers at Things of My Very Own, Inc. are the driving force of the organization. Whether you're an individual or part of a large group, these children need your help!
Our current COVID protocols limit volunteer opportunities to individuals who are able to consistently contribute their time to the organization every week, on the same day of each week. If you feel you would be able to contribute your time on a weekly basis, you can get started by completing our online volunteer application.
Get started by completing our online Volunteer Application.
Check out some of the heroes affiliated with Things of My Very Own, Inc. and hear why they do what they do every day.
Volunteer Opportunities
Please check out our volunteer opportunities below.* Learn how you can step in and save the day for a child in need.
Donation Specialist
Quickly prepare transitional aid packages for children in crisis! As donations come in, the donation specialist sorts, stocks, and distributes items to children in need.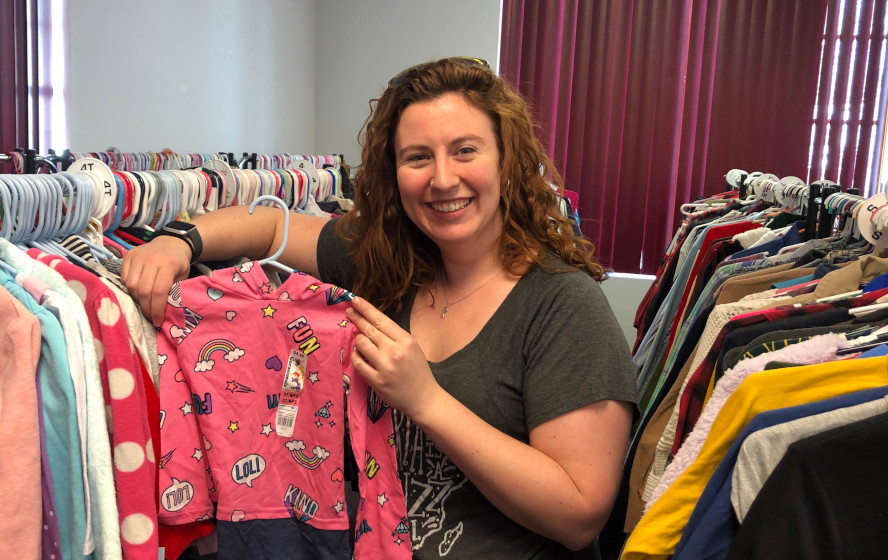 Ready to Become a Hero?
Please complete the volunteer application and and tell us how you can use your superpowers to help children in crisis (no cape necessary).
*To protect the privacy and ensure the safety of our clients, all applicants are required to submit to a criminal background investigation prior to volunteering.